Brian D. Cecy, RHU
Group Sales
E-mail –
brian@cecyinsurance.com
Brian Cecy has been a resident of Santa Cruz County since 1960. His first local business venture was Santa Cruz Compost, which he co-founded in 1977 with his brother-in-law, Bob Bowers. In 1989, he sold his interest to Bob and began his career in the insurance field as a life and health producer for Rittenhouse Insurance Services in Santa Cruz. After RIS was sold in 1990, Brian started his own company, Cecy Insurance Services, specializing in life, health, disability and group employee benefits.After graduating from Santa Cruz High School in 1964, Brian served in the US Navy, returning home to attend Cabrillo College and Chico State University, where he earned a Bachelor of Arts in Liberal Studies as well as his teaching credential.
Brian has been an active member of the National Association of Health Underwriters since 1990; he holds the professional designation of Registered Health Underwriter (RHU) through the American College. He is also a LUTCF and past president of the Santa Cruz County Life Underwriters.Brian, and his wife Susan, live on a family compound in the country with son Jeff, daughter Renee, and their spouses and children. A long-time supporter and season ticket holder of the San Jose Sharks, Brian also plays ice hockey in an adult league in the Silicon Valley. You can't take the Canuck out of the boy! He attends Santa Cruz Bible Church where he is actively involved in leadership and Men's Ministries.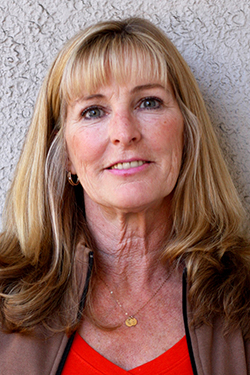 Sue Belanger
Administrative Assistant / Agent
E-mail – sue@cecyinsurance.com
Susan came to Cecy Insurance after working many years as a Human Resource and Benefits Manager. She enjoys being able to help others understand the sometimes-complex world of insurance. She became a licensed agent in August 2006. She lives in Santa Cruz with her hubby Dennis and they have 3 children. If she is not at work, you might find her at the gym, at the disc golf course or at the Shark tank cheering for her San Jose Sharks!

Renee Ollenburger
Customer Service / Individual Sales
E-mail – renee@cecyinsurance.com
Renee was born & raised in the Santa Cruz/Soquel area and attended local schools.  She and her husband, Ryan, have three children ages 10, 12 & 21.  They live in the "country" with their pet chickens, bees, dogs & cats.
Renee has been a licensed agent since 2001.  She returned to our office in 2012 after taking a lengthy break to raise her children. She specializes in the sales and service of the individual insurance for our office.